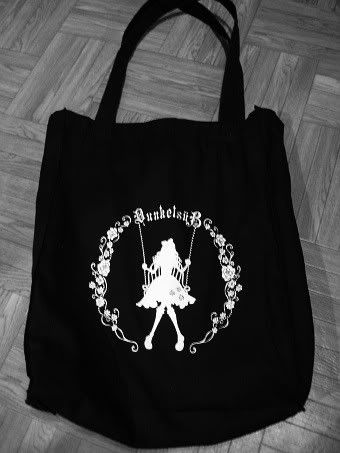 it looks nice, doesn't it? ^^
well it is my bag from the lolita community Dunkelsüß..
and i ameliorate just a little bit x3
a lining with inside pocket, new shape and shorten the straps.
it is about time to have a black bag xD
********
well.. the anime D.Gray-Man has their last episode T.T
and the ending wasn't satisfying,
because the manga ist still on going (thankfully).
but it reached 103 episodes, which is not a few..
maybe there will be a new season next year??
i think it is very popular in japan and
the chance is good, that will be continue *.*
hopefully...